Back to blog
Digital Accessibility in Review: Our Top Stories from 2022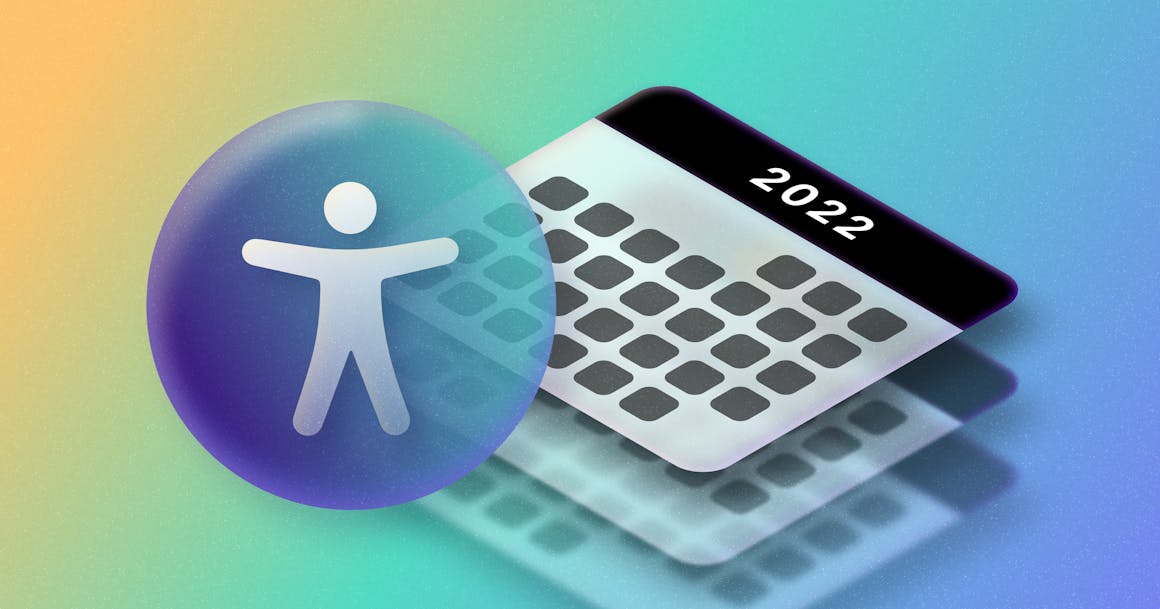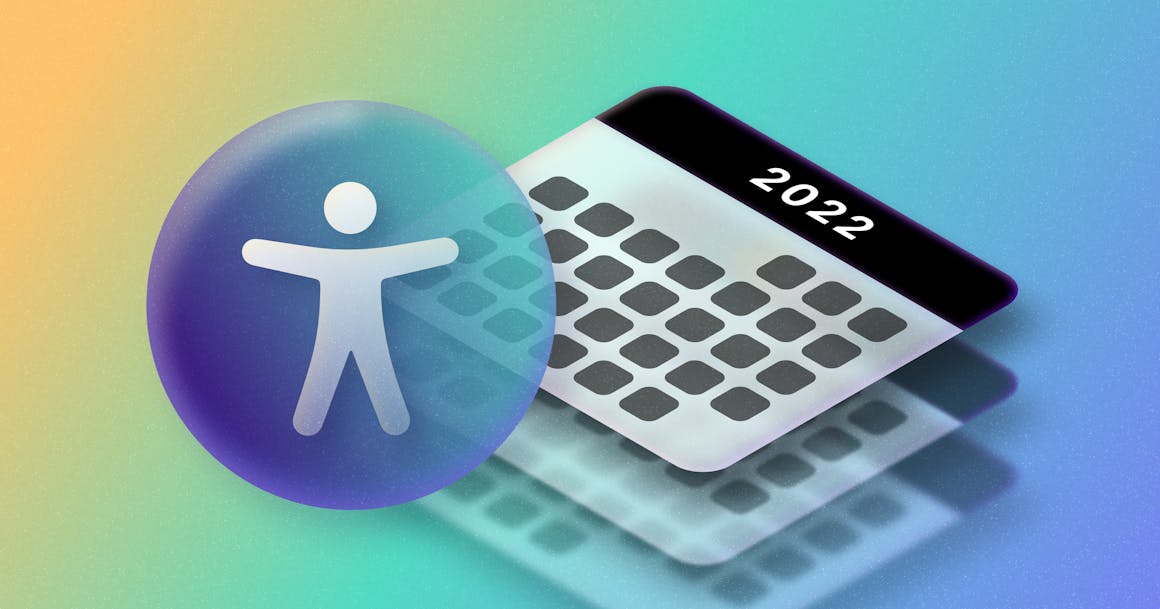 In this post, we recap the top stories and moments in digital accessibility.
In the world of digital accessibility, two big announcements dominated headlines in 2022.
In March, the Department of Justice (DOJ) published new guidance reiterating its position that web accessibility is a requirement under the Americans with Disabilities Act (ADA).
And in September, U.S. Senator Tammy Duckworth and U.S. Representative John Sarbanes introduced a new bill that would address gaps in the enforcement of digital accessibility and help ensure equal access for people with disabilities.
Both of these updates will have an impact on digital accessibility in 2023 and beyond. But what else made headlines at AudioEye? Here's a look back at some of our most important moments and stories in 2022: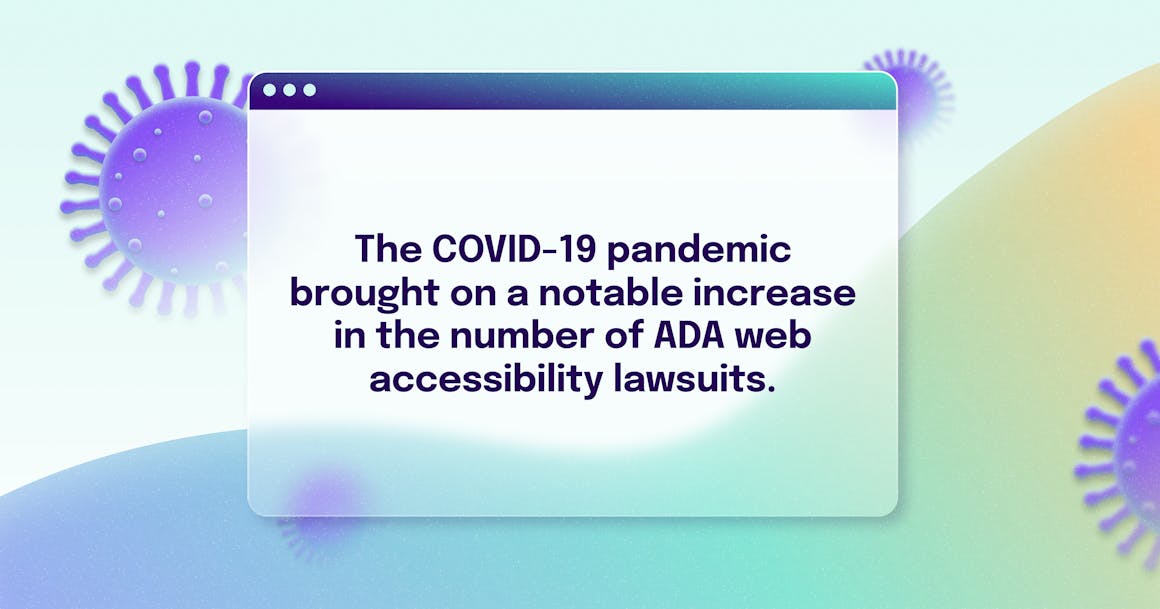 1. Organizations Continued To Grapple With the Impact of COVID-19.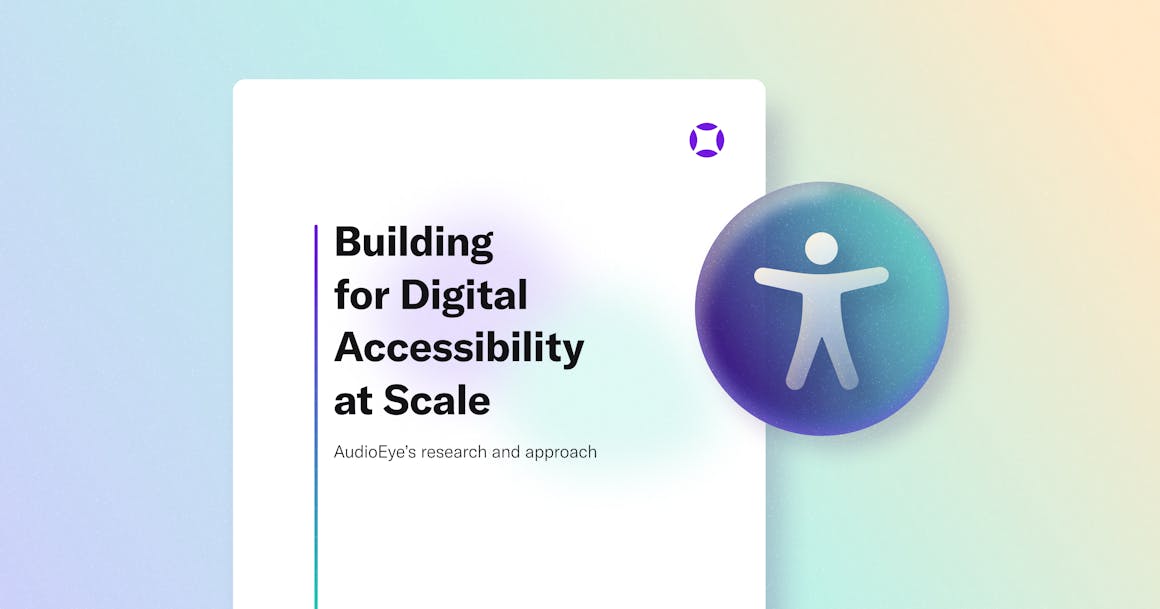 2. AudioEye Shared Insights on the State of Digital Accessibility.
In April, AudioEye published a whitepaper that highlighted key challenges in digital accessibility, including some common misconceptions that have slowed progress on making the internet more accessible.
For example, a survey of more than 500 business owners, developers, and designers revealed that:
65% of respondents believed that just using an accessibility toolbar could make websites "almost completely accessible."
52% of respondents believed that creating an accessible website would mean redesigning and redeveloping the entire site.
Despite increased attention on the importance of digital accessibility, the size and dynamic nature of the internet makes it hard for businesses to deliver accessible online experiences.
As part of the whitepaper, we analyzed more than 3,500 websites across 22 industries and found that 83% of e-commerce sites, 78% of healthcare sites, and 77% of career sites had accessibility issues that impacted a screen reader user's ability to complete critical tasks, such as viewing product descriptions, completing a purchase, filling out an application, or booking an appointment.
3. The DOJ Weighed In On Web Accessibility
On March 18, the DOJ published guidance on web accessibility and the Americans with Disabilities Act (ADA).
Although the guidance did not provide a legal standard, it reaffirmed the DOJ's position that web accessibility is a requirement under the ADA and recommended that organizations use the Web Content Accessibility Guidelines (WCAG) as a standard for technical implementation.
Shortly after the guidance was released, AudioEye shared three key takeaways for organizations looking to provide accessible online experiences.
4. AudioEye Continued To Grow Its Advocacy Program.
This year, we celebrated the one-year anniversary of our community testing program, which works with members of AudioEye's A11iance team to test customer sites and provide user feedback for product development. We shared a few lessons learned from the first year, including the fact that many people with disabilities have learned to ignore or work around accessibility issues.
To provide customers with more learning opportunities and continue to raise awareness of the role of technology in closing the digital accessibility gap, AudioEye hired Itto Outtini as Accessibility Outreach Manager and Mariella Paulino-Peralta as Advocacy and Social Media Manager. Ms. Outtini and Ms. Paulino-Peralta bring years of personal and professional experience as accessibility and inclusion advocates.
In her first post, Ms. Paulino-Peralta discussed the role of technology in building accessible, inclusive spaces for everyone.
We also started to feature insights and experiences from people with disabilities on our blog. Our advocates shared their perspective on Disability Pride Month, broke down what worked (and what didn't) on the ADA's new website, and discussed the importance of human experts in digital accessibility.
5. A Proposed Bill Signaled Renewed Commitment to Digital Accessibility
On September 29, U.S. Senator Tammy Duckworth and U.S. Representative John Sarbanes introduced the Website and Software Applications Accessibility Act —a new bill that would require any entity currently covered by the ADA, as well as commercial providers, to maintain websites and software applications that are accessible to Americans with disabilities.
"Digital innovation is only as powerful as it is inclusive," said Congressman Sarbanes. "As new and emerging technologies have been incorporated into our daily lives, digital inaccessibility has prevented Americans with disabilities from reaching a broad range of health, education, employment and other critical resources." 
"To address this civil rights issue and remedy this long-standing inequity, we need uniform, consistent standards that lay out what true digital accessibility is and provide adequate mechanisms to enforce it." 
In a blog post summarizing the proposed legislation, AudioEye accessibility expert Alisa Smith, CPACC wrote that she believed the new law, once enacted, would bring much-needed clarity for businesses and signal an ongoing commitment from government and public entities to ensure equal access to the internet and other technologies for people with different abilities.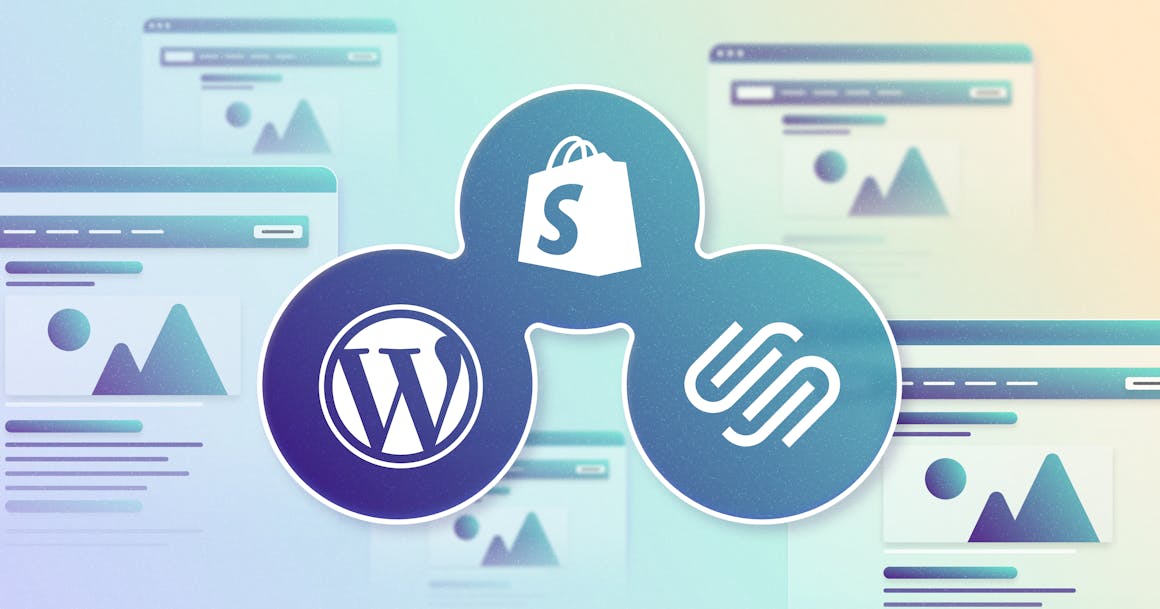 Further Reading
Want to learn more about digital accessibility? As your organization prepares for 2023, here are a few resources to help you provide more inclusive digital experiences:
Ready to test your website for accessibility?
Scan your website now.