Back to blog
How to Choose a Digital Accessibility Solution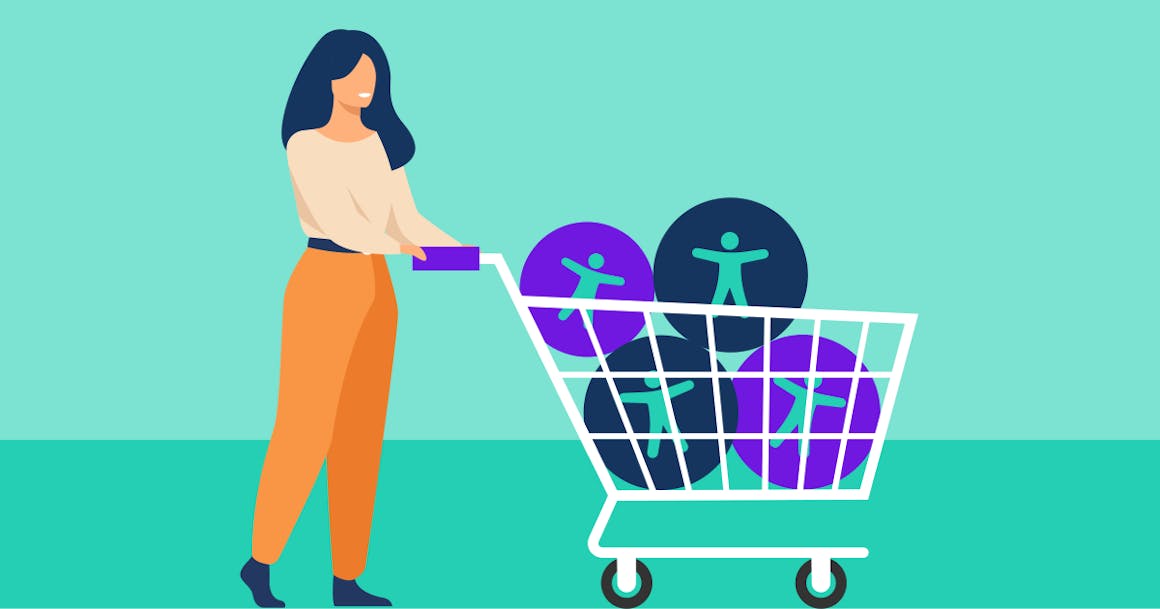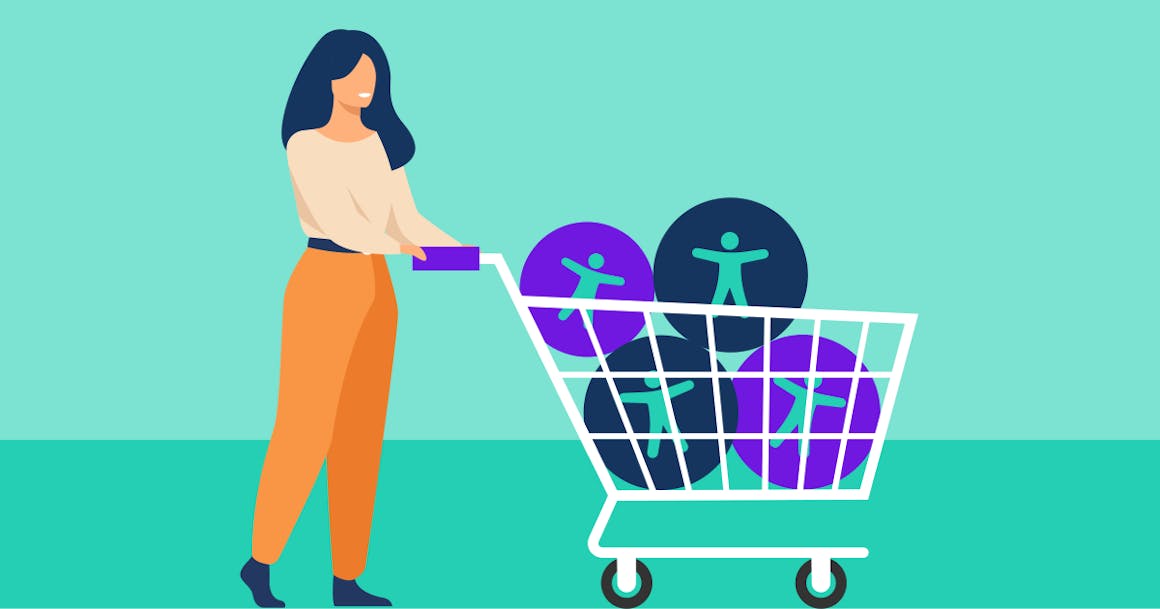 Finding a web accessibility solution can be difficult. AudioEye is here to help! We will explain the key principles of digital accessibility. Learn the stages an organization goes through when choosing an accessibility solution.
Your organization has a moral and legal obligation to ensure that people of all abilities have full access to your website. Unfortunately, it's not always clear how to tackle this challenge. AudioEye is here to help you understand the key tenets of digital accessibility as well as the stages organizations typically go through when choosing an accessibility solution.
The Cornerstone of Digital Accessibility
The Americans With Disabilities Act (ADA) is the cornerstone of digital accessibility. With this legislation, enterprises and public organizations must conform to website accessibility guidelines or face legal risks.
Stages of Implementing Digital Accessibility Solutions
Organizations typically go through many stages when choosing a digital accessibility solution, including:
Identifying where you stand: How well do you understand the legal requirements of digital accessibility? Are you familiar with the Web Content Accessibility Guidelines (WCAG)?
Pinpointing key stakeholders: Determine who needs to be involved in the decision-making process. This could include members from teams like legal, web development and more.
Understanding the buying model: Will key stakeholders commit part of their budget to accessibility or will you access a centralized budget?
Working through the solutions: Gather feedback from stakeholders to clarify what's important so you can settle on a solution that meets all internal needs.
Establishing timelines: Understand realistic timelines to compliance, no matter if you're starting from scratch or you already have resources and funding in place.
Selecting a solution: Will you build internal accessibility expertise, hire a consultant to audit your site periodically or engage with a specialist that offers digital tools and human expertise?
Start Your Journey Toward Compliance With the Best Accessibility Solutions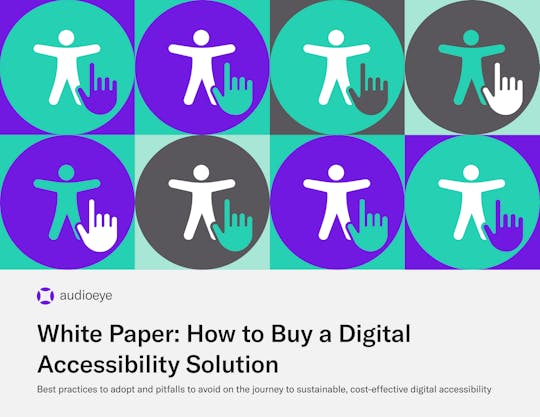 Ready to start your organization's journey toward compliance? Read the full AudioEye white paper today to learn more about choosing the best accessibility solution.
Get the White Paper
Keep Reading